a cozy, meditative sandbox game
Sustainions is a calm and stressless experience based on the magical whimsy of nature and focused on consideration for nature, creativity and wellbeing.
In Sustainions you involve yourself in the magical and organic community that you meet. Here everything grows in interaction with each other, and here the Sustainions people live in all kinds of dwellings. You take care of the universe and develop it, and at the same time you take care of yourself.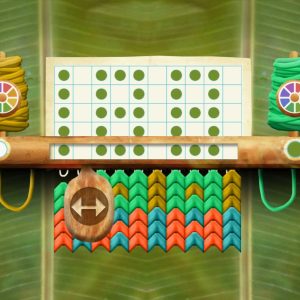 In Sustainions, you will find various creative "slow-living" workshops based on traditional craftsmanship, needlework, self-sufficiency and self-care. You can build furniture, plant-dye, knit clothes, make food and drinks. Or you can take a break with cute yoga exercises or experiment with sound shapes and music in a cozy and relaxing atmosphere.
In the universe you grow plants, flowers, fruit and vegetables to use in the tools. You can customize the universe and the dwellings in many ways, so that you can constantly change and rearrange your world.
Sustainions is in development. The game is being developed for iOS and Android platforms, possibly also for Nintendo Switch and PC. The development of Sustainions is supported by DFI, The Danish Filminstitute - The Games Scheme.